Joy for your dog's tummy and a
smile on your face. Healthy &
Wholesome food is here.
Joy for your dog's tummy and a
smile on your face. Healthy &
Wholesome food is here.
Cooked gently in a HACCP Facility

Three Delicious & Healthy Recipes


Lacto-Ovo Vegetarian Diet



Let your Best Friend
enjoy a Healthy Meal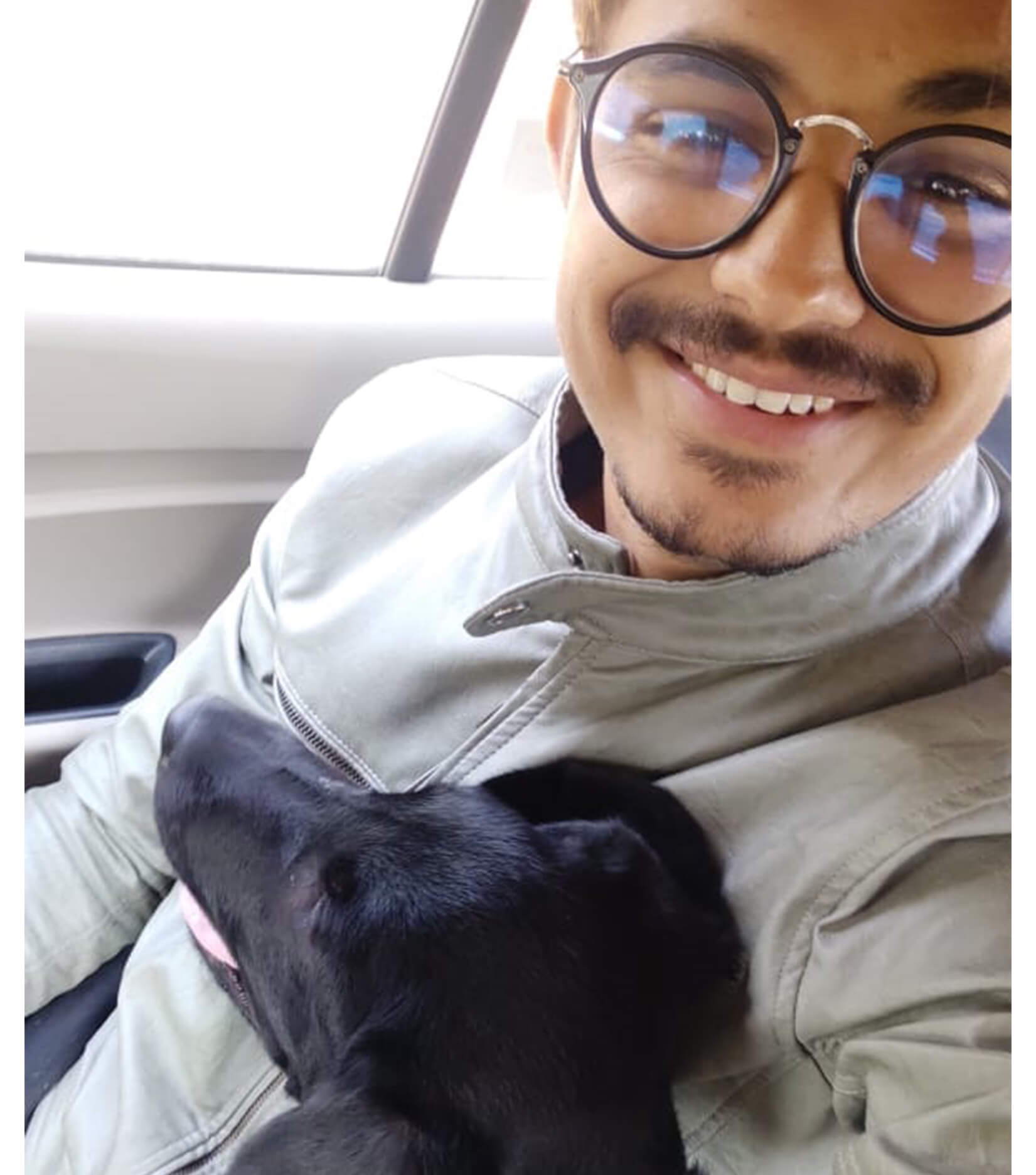 "FreshWoof help me in feeding my dog healthy. You can tell that the food contains real ingredients just by seeing the food. I tasted the food myself (as it is human-grade) and felt extremely satisfied with the quality"
- Ayush Gautam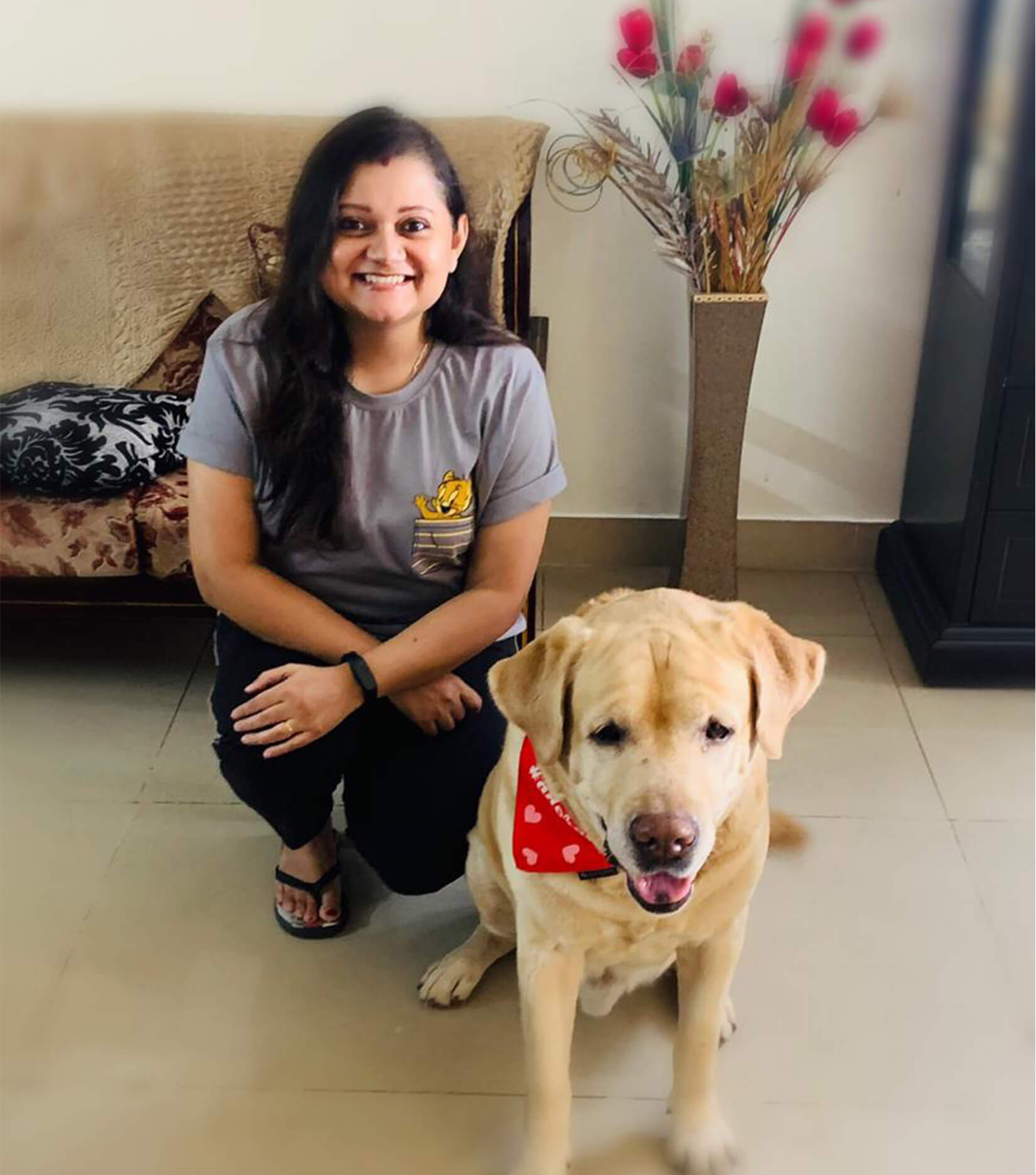 " When I feed Choco FreshWoof meals, I am totally relieved that he is having super healthy and yummy food. He is in deep love with all 3 recipes of FreshWoof, especially Chicky Oats "
-Somya Sharma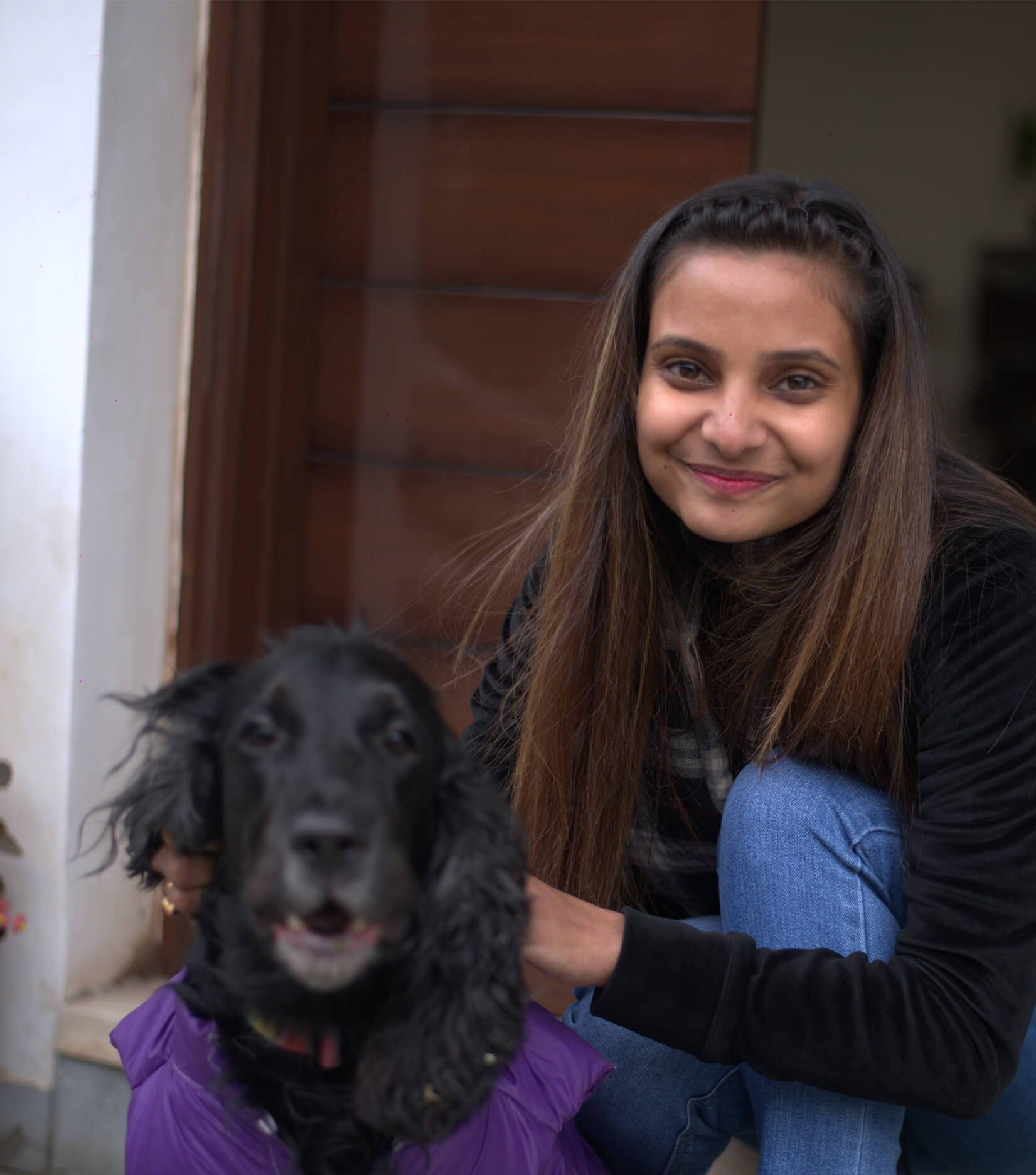 " I think my zeal is one of the most fuzziest eaters out there, but the way he gobble up the FreshWoof meals is amazing. He totally loves the taste of all three flavours. FreshWoof literally solved my problem "
- Himadri Sharma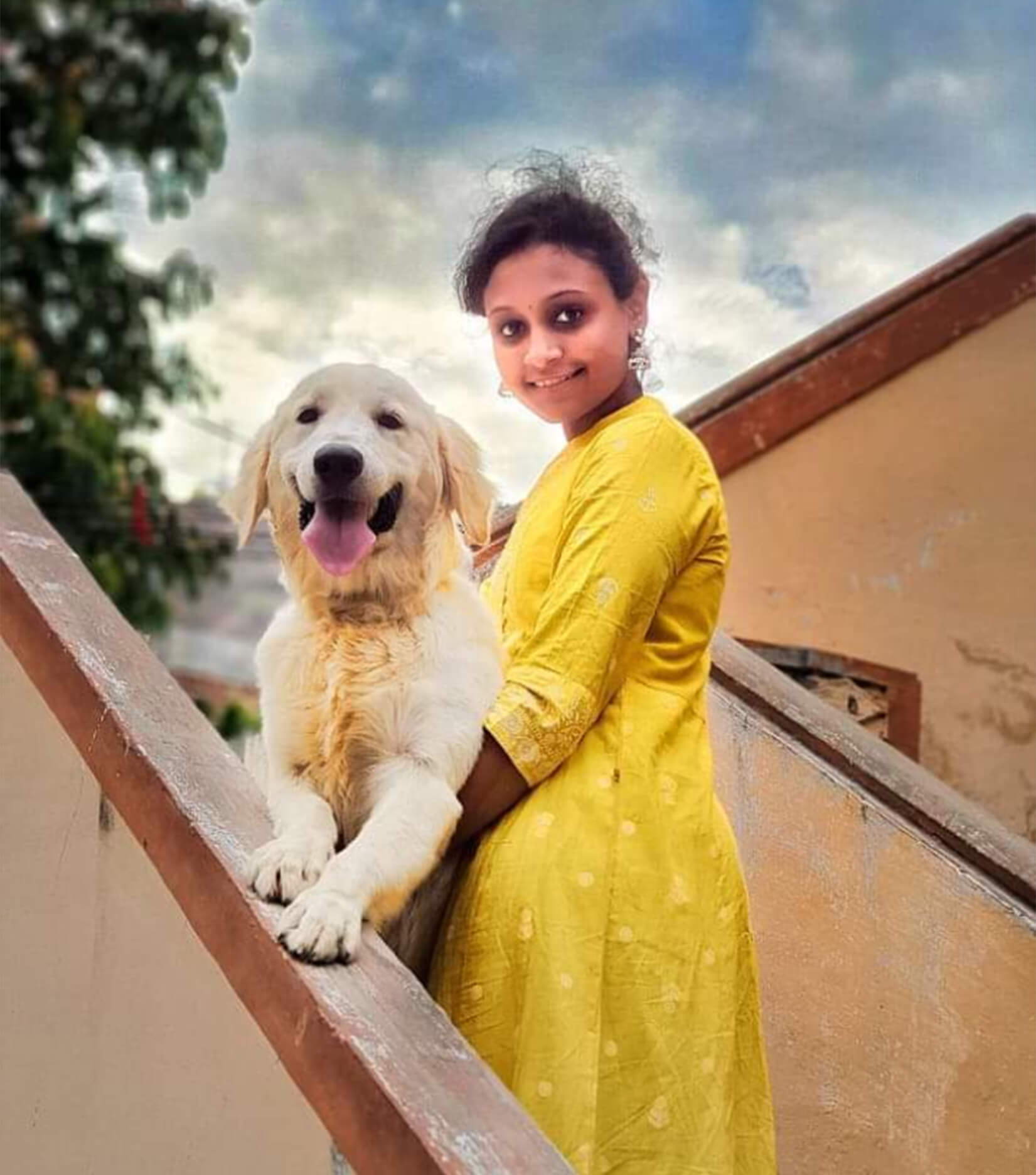 "My goldy boy Bruno just love FreshWoof meals, now he enjoys his food just like his treats. The best part is the food is in easy traveling packets, I travel alot with Bruno. I always had troubles with his food while traveling as I prefer feeding him Fresh food and not kibbles but Freshwoof solved this problem for me. "
- Harshita Prabhati
"Rocky absolutely love all 3 recipes of Freshwoof. He gets so excited every time he sees the Freshwoof packet in my hand. He loves the taste, and I love the quality and health aspect of Freshwoof meals"
- Manopriya
"Leo, in spite of being a hardcore Chicken lover absolutely loves Freshwoof meals and the amazing thing about Freshwoof is that I am able to feed Leo so many healthy ingredients without much effort. I highly recommend Freshwoof for the fur-babies"
- Varsha
A Meal Topper that makes your dog Healthy & Happy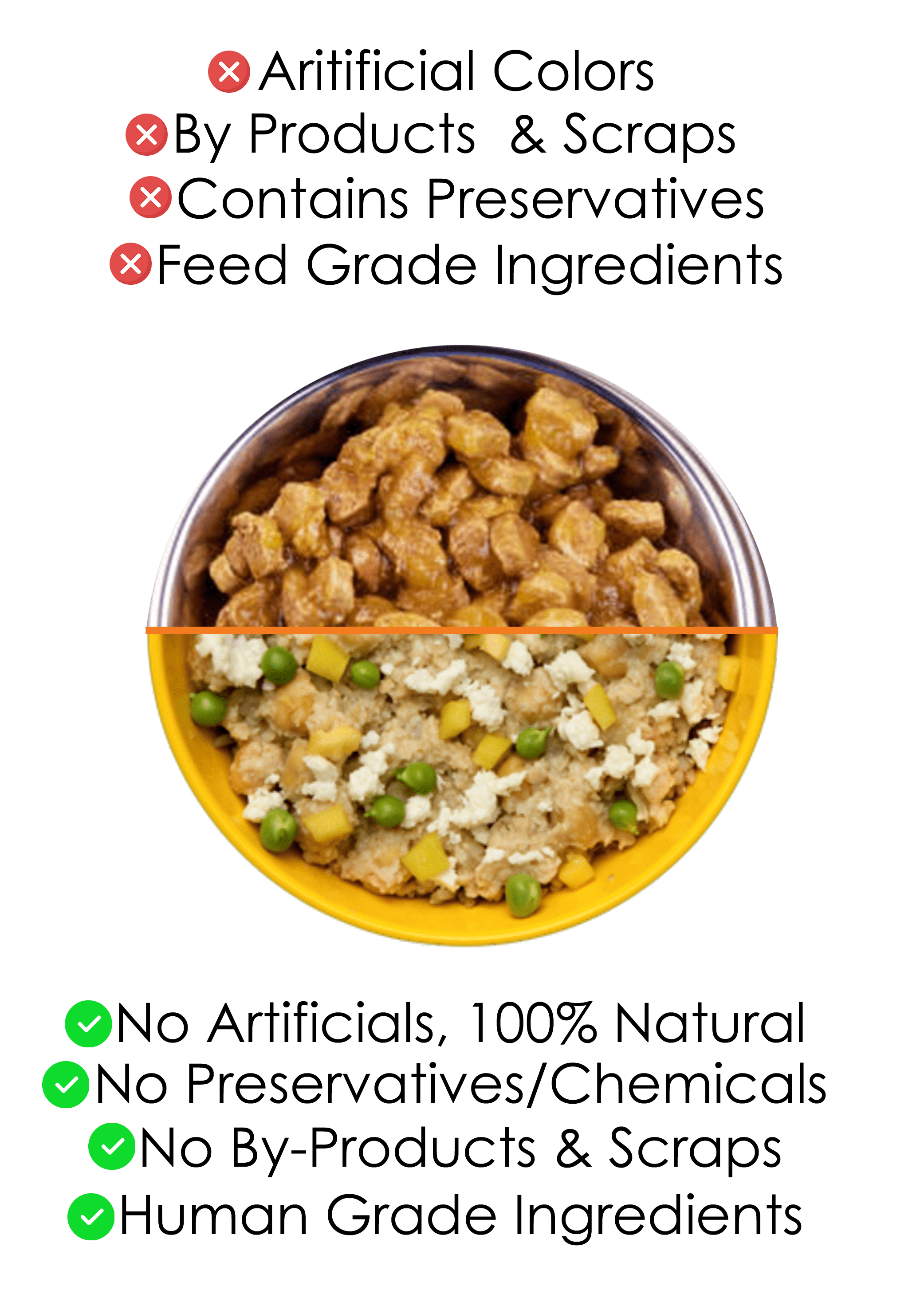 *on comparison with a popular Wet Gravy dog food
100% of our ingredients are sourced freshly from local vendors. All our recipes are Hand Cooked gently with Lots of Love.
Healthy Meals Served
& Counting....